Get Started on Your
New Career Path
Enroll Today!
Phlebotomy Technician
80 Clock Hours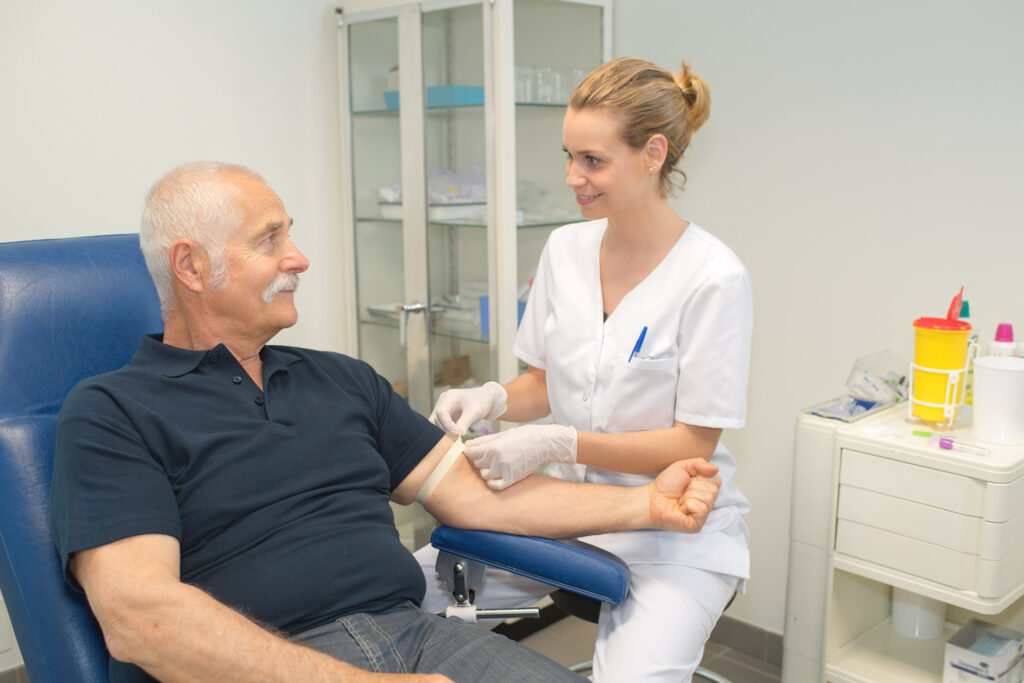 Program Description
The Phlebotomy Program provides students with the basic knowledge and skills needed to safely draw blood, label and maintain specimens. This program consists of 80 hours (50 hours of classroom instruction and 30 hours of clinical/lab experience).
*While CDE CAREER INSTITUTE actively assists students in their job search; we cannot guarantee employment to any student.  If local employment opportunities are not available, relocation may be necessary.
Academic Requirements for Graduation from the Phlebotomy Technician Program
Students must earn a cumulative grade point average (GPA) of at least 2.0 (Equivalent to GRADE C or ABOVE)  to graduate from the program.  While attendance is not calculated into individual course grades or the overall GPA, students must be scheduled for a minimum of 90% of the program's total clock hours through scheduled attendance or make-up sessions, achieve a minimum attendance rate of at least 70%, and receive a final grade for all courses in order to graduate from the program.
There will be no charge for make-up sessions.
Program Structure/Curriculum:
| | | | |
| --- | --- | --- | --- |
| Course# | Course Title | Hours | Delivery Method |
| PHL 100 | Introduction to Phlebotomy | 15 | Instructor Led |
| PHL 101 | Medical Terminology | 15 | Instructor Led |
| PHL 102 | Venipuncture equipment/Continued Special Collection | 15 | Instructor Led |
| PHL 103 | Special Collections | 5 | Instructor Led |
| PHL 104 | Specimen handling, transfer and processing | 10 | Instructor Led |
| PHL 105 | Quality Phlebotomy | 7 | Instructor Led |
| PHL 106 | Legal issues in Phlebotomy | 6 | Instructor Led |
| PHL 107 | Metric system measurements | 6 | Instructor Led |
| PHL 108 | Final Exam | 1 | Instructor Led |
|   | TOTAL | 80 |   |