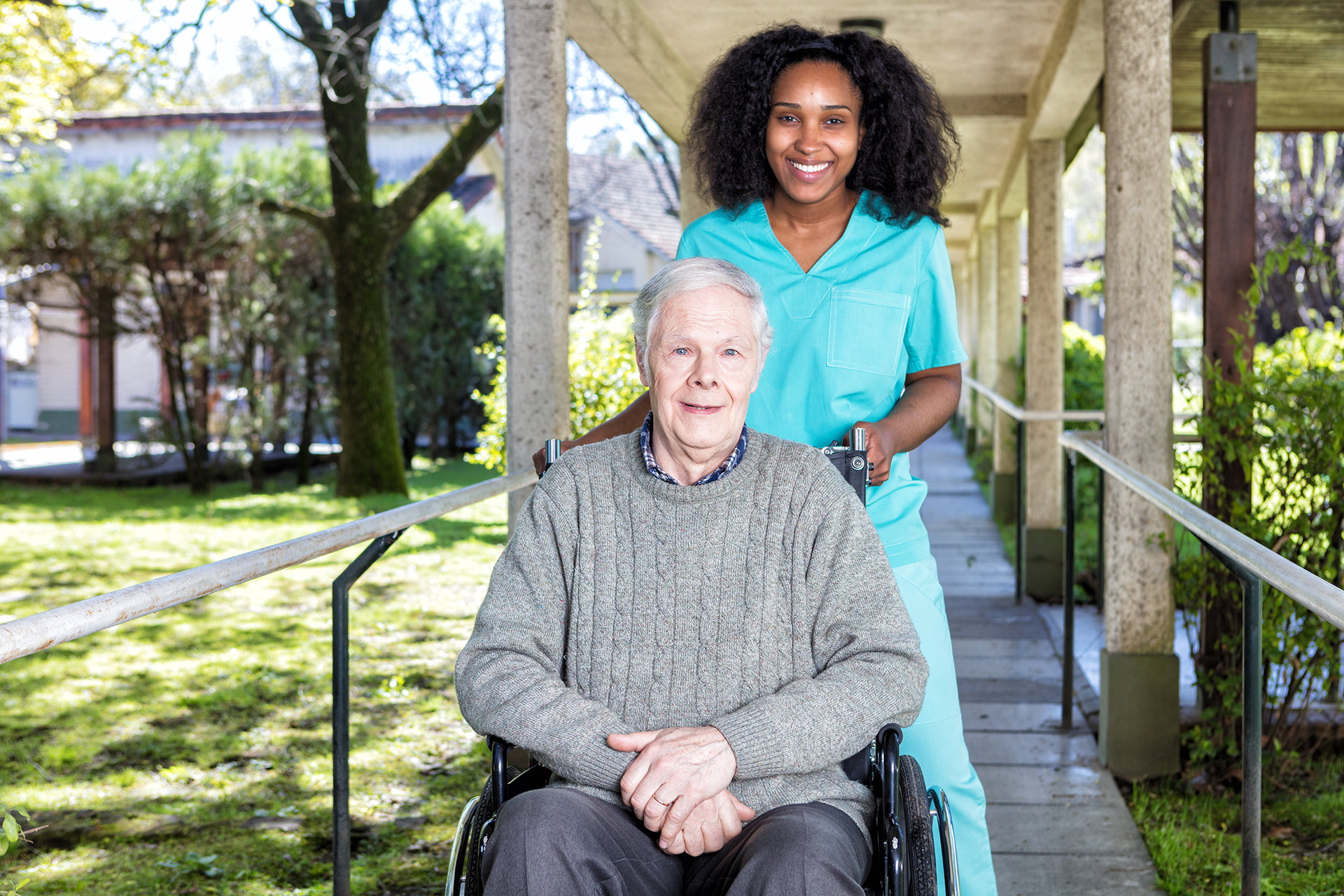 Get Started on Your Career
as a Home Health Aide
Become Certified in 3 Weeks!
Program Description
The Certified Home Health Aide program (CHHA) is a 3 weeks/76 hours program where students will be taught the core studies and role of a Certified Home Health Aide (CHHA). Students will learn how to follow the State and Department of Health protocols to ensure the safety of patients and aides. Responsibilities and duties expected from a Certified Home Health Aide are, but not limited to, assisting the patient with daily routines such as, bathing, dressing, eating, preparing meals, assisting patients that suffer from chronic illness, recovering from surgery, or disabled. A CHHA may perform home-making activities, as requested or assigned by the patient, the patient's family or a registered professional nurse responsible for the patient's care.
Academic Requirements for Graduation from the Certified Home Health Aide Program
Students must earn a cumulative grade point average (GPA) of at least 2.0 (Equivalent to GRADE C or ABOVE) to graduate from the program. While attendance is not calculated into individual course grades or the overall GPA, students must be scheduled for a minimum of 90% of the program's total clock hours through scheduled attendance or make-up sessions, achieve a minimum attendance rate of at least 70%, and receive a final grade for all courses in order to graduate from the program.
There will be no charge for make-up sessions.
*While CDE CAREER INSTITUTE actively assists students in their job search; we cannot guarantee employment to any student. If local employment opportunities are not available, relocation may be necessary.
Program Structure/Curriculum:
| | | | |
| --- | --- | --- | --- |
| Course# | Course Title | Hours | Delivery Method |
| HHA 100 | Introduction to the role of the UAP | 5 | Instructor Led |
| HHA 101 | Safety | 10 | Instructor Led |
| HHA 102 | Systems and related care | 35 | Instructor Led |
| HHA 103 | Homecare/Clinical/Laboratory | 25 | Instructor Led |
| HHA 104 | Final Exam | 1 | Instructor Led |
| | TOTAL | 76 | |
What is a Certified Home Health Aide?
A Home Health Aide assists with healthcare in a patient's home, day service program or group home. They may visit the patient each day in a part-time or full-time position, or they might live with the patient. Home Health Aides help with a variety of tasks, including primary healthcare duties, changing patients and preparing and feeding them meals. They work with many types of patients, including those with cognitive impairments, physical limitations or chronic ailments. Aides may also maintain and update home healthcare records for insurance purposes.
What Does a Certified Home Health Aide Do?
On any given day, a Home Health Aide may be asked to:
– Help patient with daily functions, such as dressing or taking a bath
– Housekeeping, such as vacuuming or doing laundry
– Grocery shopping and cooking meals
– Taking patients' vital signs or giving them medicine under a nurse's direction
– Scheduling doctor's appointments or other meetings and organizing transportation
– Recording and reporting to nurses about the patient's health status
– Teaching patient self-care skills
How much does a Certified Home Health Aide earn in New Jersey?
According to Salary.com, the average the average Home Care Aide salary in New Jersey is $28,580 as of March 29, 2021, but the range typically falls between $26,287 and $31,781. Salary ranges can vary widely depending on the city and many other important factors, including education, certifications, additional skills, etc…
What Certifications or Degrees Do I Need to Become a Certified Home Health Aide in NJ?
Employers require candidates for Home Health Aide positions to hold a certificate from an accredited college, university, technical school or vocational school and complete a competency evaluation by a NJ licensed home health care agency.
How long is the Certified Home Health Aide Program?
CDE Career Institute, a NJ licensed and accredited vocational school, offers the Home Health Aide program in less than a month (typically 3 weeks) and includes classroom instruction and hands-on training.
Are Certified Home Health Aide in high demand?
verall employment of home health care aides is projected to grow 34 percent from 2019 to 2029, much faster than the average for all occupations. As the baby-boom generation ages and the elderly population grows, the demand for the services of home health and personal care aides will continue to increase.
If you're interested in becoming a Home Health Aide, reserve your spot now as classes are filling up fast!